High Protein Seitan + Chickpea Salad with Tahini Dressing (Vegan)
Welcome back, everyone!
It's been a hot minute, I knowwww, but I really wanted to share this recipe with you! It's not only high in protein, but it's one of my favorite go-to salads now!
As a personal trainer, I cannot emphasize the importance of protein intake enough when participating in an active lifestyle. I know there's been this kick going around about the recommended amount of protein to be consumed being grossly overexaggerated and I agree with that---in certain cases.
If you're not frequently exercising and/or aiming to reach a fitness goal, then no, you don't have to eat as much protein. If you're aiming to simply eat healthier, then your protein intake is going to be less than say, the skinny guy trying to bulk up hitting the gym 5x a week or the mom trying to lose fat after having given birth.
They are two totally different cases, but both require a consistent and proportionate amount of protein in their diet BECAUSE they are exercising and need that protein as a tool for recovery and keeping on muscle mass (also helps with satiety during a caloric deficit).
As a vegan personal trainer, I have to be exceptionally focused on what I eat due to the fact that not only do I live in a small town where the closest thing to higher protein (that still fits my caloric goals people) is BeyondMeat products and a 1/2 box of tofu. But just like any other individual focused on reaching a fitness goal/body aesthetic/superhero strength, eating towards your goals is ESSENTIAL.
And that's how I came to rely on seitan.
See that little bowl in the top right corner of the picture above? That's seitan. It's a little crispy (God bless the creator of air fryers because I am HOOKED).
Seitan is made from vital wheat gluten, so not it's not gluten-free but it is vegan and high in protein!
Here's some nutrition facts from a brand of seitan I frequently use called, Sweet Earth:
1 box=
Calories= 325 calories
Protein= 55g
Carbs= 15g
Fat= 7.5g
I normally use 1/2 a box in my meals to get a total of:
Calories= 162 calories
Protein= 27.5g
Fat= 3.8g
Carbs= 7.5g
Now before you start shaking the screen to get the recipe, let me just go and---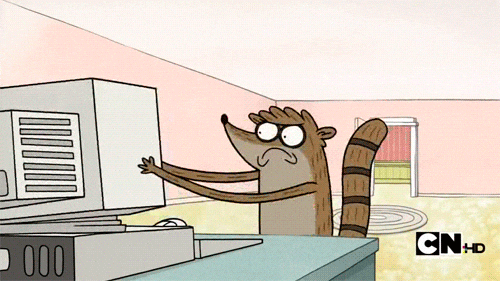 High Protein Seitan + Chickpea Salad with Tahini Dressing (Vegan)


Nutrition:
Calories= 615 calories
Protein= 47g
Fat= 23g
Carbs= 55g
Ingredients:
For the salad-
2 handfuls spring mix (or lettuce of choice)
Bell pepper (chopped) (your desired amount)
Onion (chopped) (your desired amount)
1/2 box of Sweet Earth Seitan strips (air-fried)
For the chickpeas-
1/2 cup chickpeas (garbanzo beans)
1 tsp garlic powder
1/2 teaspoon salt
1/2 teaspoon ground paprika
1/2 teaspoon ground turmeric
For the dressing (from KateFruitFlowers recipes)-
2 tablespoons tahini
1 tablespoon coconut aminos (or soy sauce)
2 tablespoons balsamic vinegar
2 tablespoons nutritional yeast
1/2 teaspoon garlic powder
water (to thin as desired)
Directions:
Spray air fryer and dump 1/2 box of Sweet Earth seitan in for 10 minutes at 400 degrees.

While seitan is crisping, combine salad base ingredients into one decent-sized bowl (this ain't no baby salad!)

If the seitan isn't finished by the time you're done making the salad base, remove the seitan and place it in a salad bowl. Then, spray the air fryer again and combine chickpeas and seasonings to air-fry for 10 minutes at 400 degrees.

Mix tahini dressing ingredients in a small bowl.

Once the chickpeas are crisped, combine all ingredients in one bowl together.

Enjoy!